The Local Roofing Professionals

Protect your family & property with a premium roof built to last
Roof Pros USA has been in the business for nearly 20 years, specializing in premium roofs. As a Certainteed Select Shingle Master with Installers trained and certified as Master Shingle applicators, we ensure the use of high-quality roofing materials which is why our CAT-3 roof system installed with CertainTeed Materials is certified to withstand winds of up to 130 mph and offers a Certainteed 50-year warranty on materials and a 25-year workmanship warranty to provide customers with peace of mind.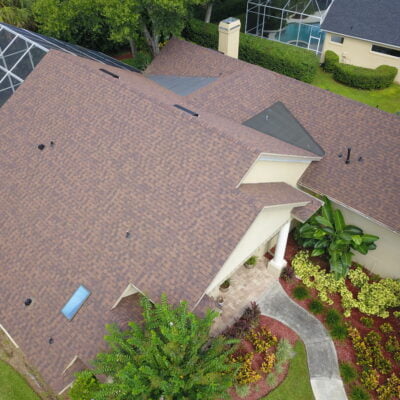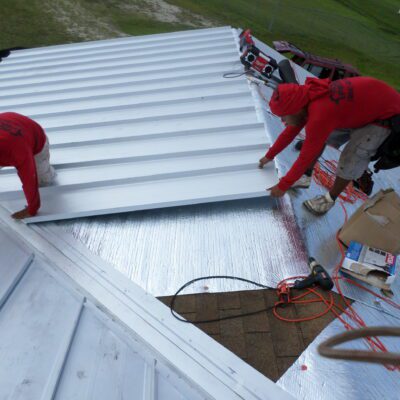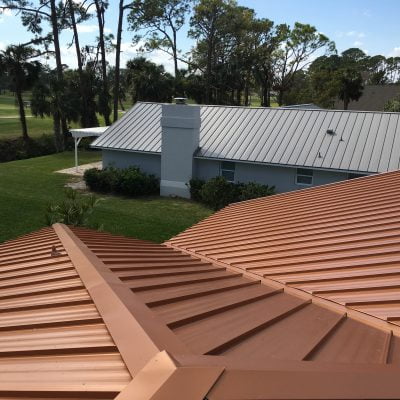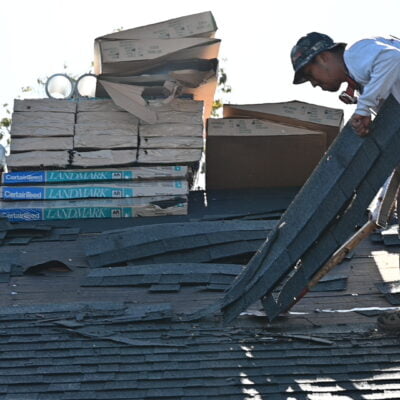 Our Super Seal Roof System includes materials and methods that exceed state building code requirements and offers a 25-year workmanship warranty as well as a 50-year material warranty.
Guaranteed

Property Protection
Roof Pros USA's Property Protection Net system covers your walls, landscaping, and grass so we can finish your roof project in a clean and efficient way while also protecting your protecting of any damage to landscaping or your home.
5-Star

Customer Experience
Customers love our clear communication, tailored solutions, skilled craftsmen, high-quality materials, and post service cleanup. Our five-star roofing service exceeds expectations.

Our Roofers have over 20 years of experience and are Certified  Certainteed Master Shingle Applicators as well as Owens Corning Preferred Contractors. 
It's been almost two decades since we launched our roofing business in Central Florida and we deliver 5-Star service to our customers thanks to our team of skilled Orlando-based roofers who care about the quality of the customer's experience. Call Roof Pros USA in Orlando for residential roof services.
INTRODUCE US TO YOUR FAMILY AND FRIENDS AND GET REWARDED WITH OUR REFERRAL REWARDS PROGRAM!
Contact us to learn more!
Frequently Asked Questions
We've compiled answers to the top 10 questions customers often ask us about our roofing services. If you have a question that isn't addressed here, feel free to reach out to our team for more information.
1. Q: How often should I have my roof inspected?
A: We recommend having your roof inspected at least once a year, preferably in the spring or fall. Regular inspections help identify potential issues early and extend the lifespan of your roof.
2. Q: How do I know if my roof needs repairs or replacement?
A: Signs like leaks, missing or damaged shingles, excessive granule loss, and sagging areas indicate potential problems. Our experts can assess the condition and provide recommendations based on the extent of the damage.
3. Q: What's the difference between asphalt, metal, and tile roofing?
A: Asphalt shingles are cost-effective and common, metal roofing offers durability and energy efficiency, and tile roofing provides a distinctive look with excellent longevity. We can help you choose the best option for your needs and budget.
4. Q: How long does a roof replacement usually take?
A: The timeframe varies based on factors like the size of your roof and weather conditions. On average, a complete roof replacement takes anywhere from a few days to a week.
5. Q: What steps do you take to ensure safety during the project?
A: Safety is a top priority. Our team follows strict safety protocols, including using proper equipment, securing the work area, and taking precautions to protect your property and our workers.
6. Q: Do you provide warranties for your roofing services?
A: Yes, we offer warranties on both materials and workmanship. The details vary depending on the type of roofing service you choose. Our team can provide you with specific warranty information.
7. Q: How can I improve the energy efficiency of my roof?
A: Options include using reflective roofing materials, proper insulation, and proper attic ventilation. These measures help regulate indoor temperatures and reduce energy consumption.
8. Q: Can you help with insurance claims for roof repairs?
A: Absolutely. We have experience working with insurance companies and can assist you in navigating the claims process, ensuring you receive the coverage you're entitled to.
9. Q: How do I schedule a roof inspection or get a quote?
A:Contact us through our website, phone, or email, and our team will set up a convenient time for a roof inspection. We'll discuss your needs and provide a detailed quote for the project.
10. Q: How do I choose the right roofing contractor?
A: Look for licensed and insured contractors with a good reputation and experience in the type of roofing you need. Check online reviews, ask for references, and get multiple quotes to make an informed decision.
What Our Customers Are Saying